Fleece and Iron
In this work, I combine my two creative passions, which are British natural wool and fibres, and foraging the wild places of North Wales for discarded, decaying metal objects.
BUY A ORIGINAL ARTWORK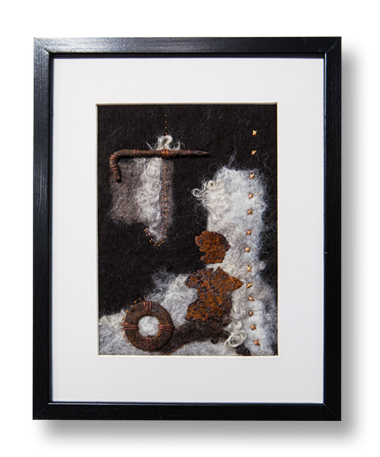 All 2D felted works shown are sold framed, in either black or white frame as appropriate. Contact Ronalda White for purchase enquiries.